Geo-information and information services
We bring the IT support of our services to the areas of agriculture, the environment and spatial planning. We prepare analyses and comprehensive solutions in GIS.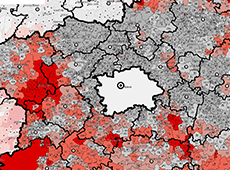 Analysis and design of information systems in the agricultural field, analysis of the impact of legislative changes, analysis of GIS and expert information systems, system integration.