Guarantor: Mgr. Hana Trávníčková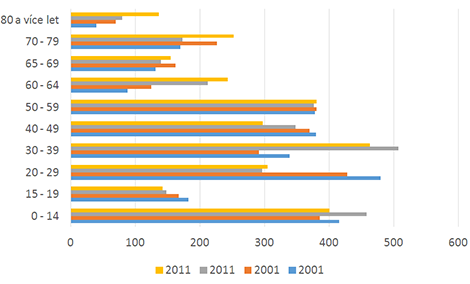 A demographic study can be used in spatial and strategic planning, transport planning, amenities, and in other areas of public administration. Demographic studies and forecasts usually include
analysis of the current situation of the population,
analysis of demographic processes in the past (birth rate, mortality, migration),
analysis of housing development and building residential units,
forecast for the future growth of the number of residents,
planning the required capacity of public services (schools, medical facilities, social services) in the anticipation of future development.
Who is this service intended for
Demographic studies are ordered by cities, municipalities or local action groups.
Service contents
Our experience includes processing demographic studies to serve as
basis for planning the capacity and accessibility of public services,
basis for preparing other specialized conceptual documents.
Experience
Demographic study for the administrative district of the Benešov municipality, Posázaví o.p.s., as part of the project "Local action plan for the educational development of the administrative district of the Benešov municipality", 2016